E-ZPass tags
You can enroll in the E-ZPass program online, over the phone or in person at the Golden Valley E-ZPass Customer Service Center. If you enroll online or over the phone, you will receive your E-ZPass tag in the mail within 5 to 7 business days. If you enroll in person, you will receive your tag right away.
Although Minnesota-registered E-ZPass tags are active in Minnesota immediately, these tags may take up to 48 hours to be active in other E-ZPass states.
Learn more about how to return your tag.
Switchable tag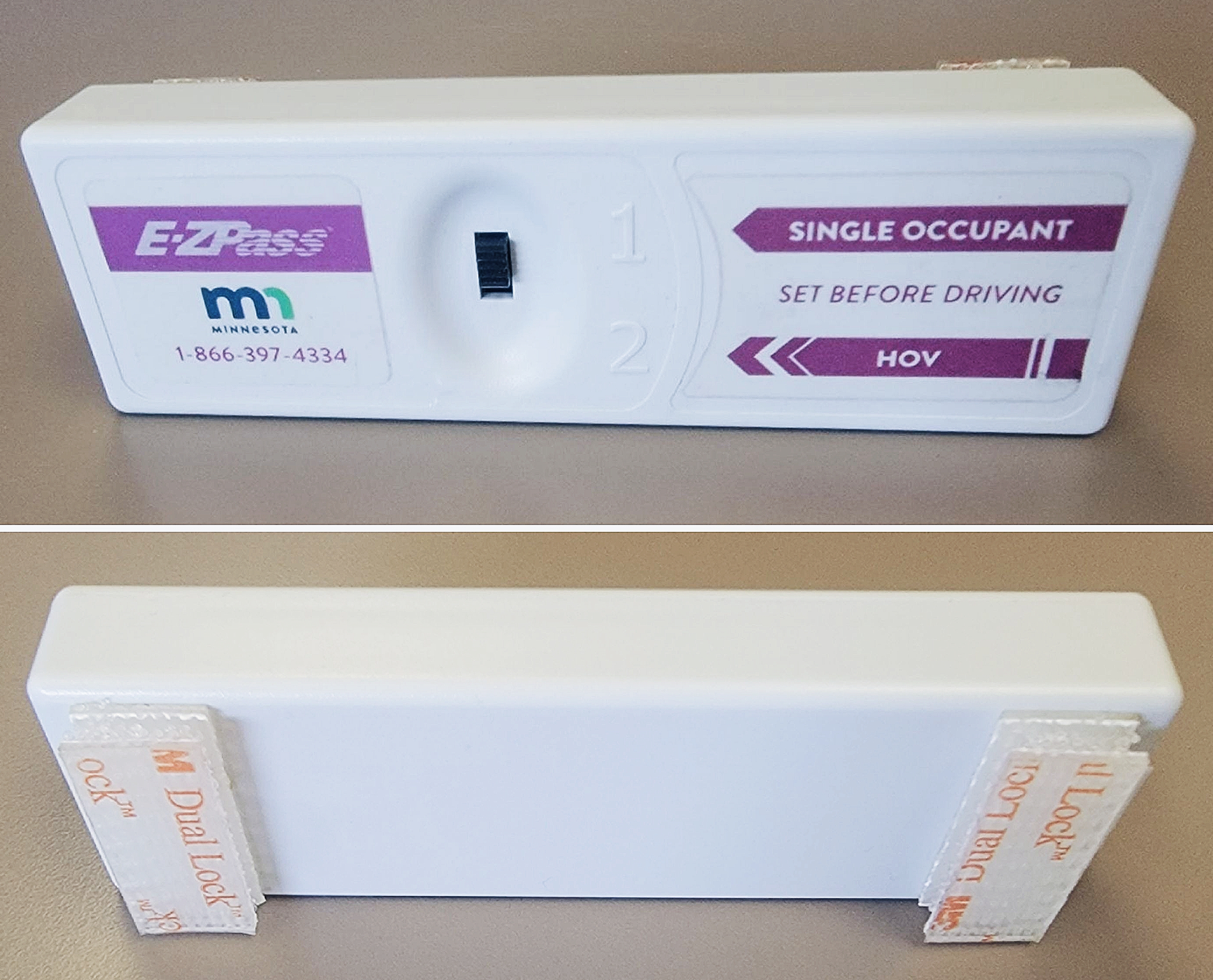 The Minnesota E-ZPass tag is a switchable tag that allows you to switch between driving alone (single occupant), or those times when you have two or more people in the vehicle (HOV). You can also transfer your switchable tag to other vehicles. Be sure to slide it to the "single occupant" mode before driving alone during peak hours.
License plate tag - $15 purchase fee
The license plate tag (LPT) is only an option for motorists who have a vehicle that has a metallic tint film on the windshield that prevents the E-ZPass antennas from reading a switchable or a sticker tag attached to the windshield. The LPT is always in the E-ZPass/on mode. Motorists driving in an E-ZPass lane during peak hours with an LPT, regardless of the number of occupants in the vehicle, will always be charged the posted fee. There is a one-time fee for a E-ZPass LPT. LPTs are not a tag option for vehicles that do not have a metallic tint film on the windshield.